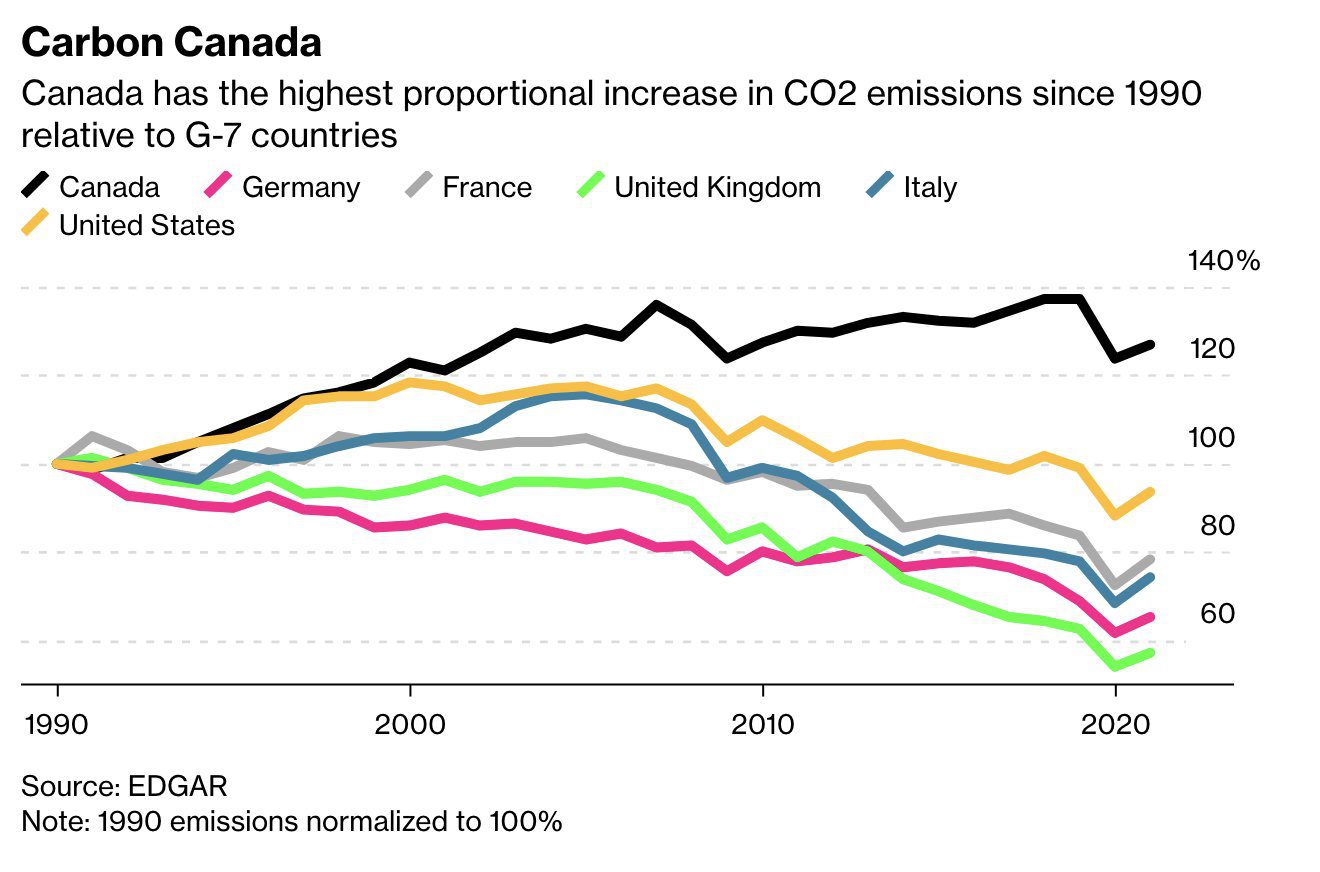 By: Christopher Campbell-Duruflé
Canada was an early supporter of the Paris Agreement, adopted at the 21st Conference of the Parties to the UN Framework Convention on Climate Change in 2015. The Prime Minister famously declared on the eve of the negotiations: "Canada is back, my friends. Canada is back, and here to help". Seven years later, as state delegates meet again from 6 to 18 November 2022 in Sharm El-Sheikh, Egypt to monitor the Agreement's implementation, whether Canada is still back is a question that looms heavy. As recently reported by Bloomberg Green, our country had the highest increase in CO2 emissions since 1990 in the G-7 and its per capita emissions are second only to Saudi Arabia within the G-20.
These trends jar with Canada's latest pledges under the Paris Agreement, namely to reduce yearly emissions of greenhouse gases (GHG) between 40 and 45% below 2005 levels by 2030, and to reach net-zero by 2050. At the 2005 baseline, our emissions were at the all-time high of 739 Mt of GHG. This equates to 739 million tons of CO2 equivalent, or roughly 739 million one-way flights over the Atlantic by one person that year alone. By contrast, Canada has pledged to reach 440 Mt in 2030 and then to continue decreasing, rapidly, to reach net-zero by 2050. Read more.